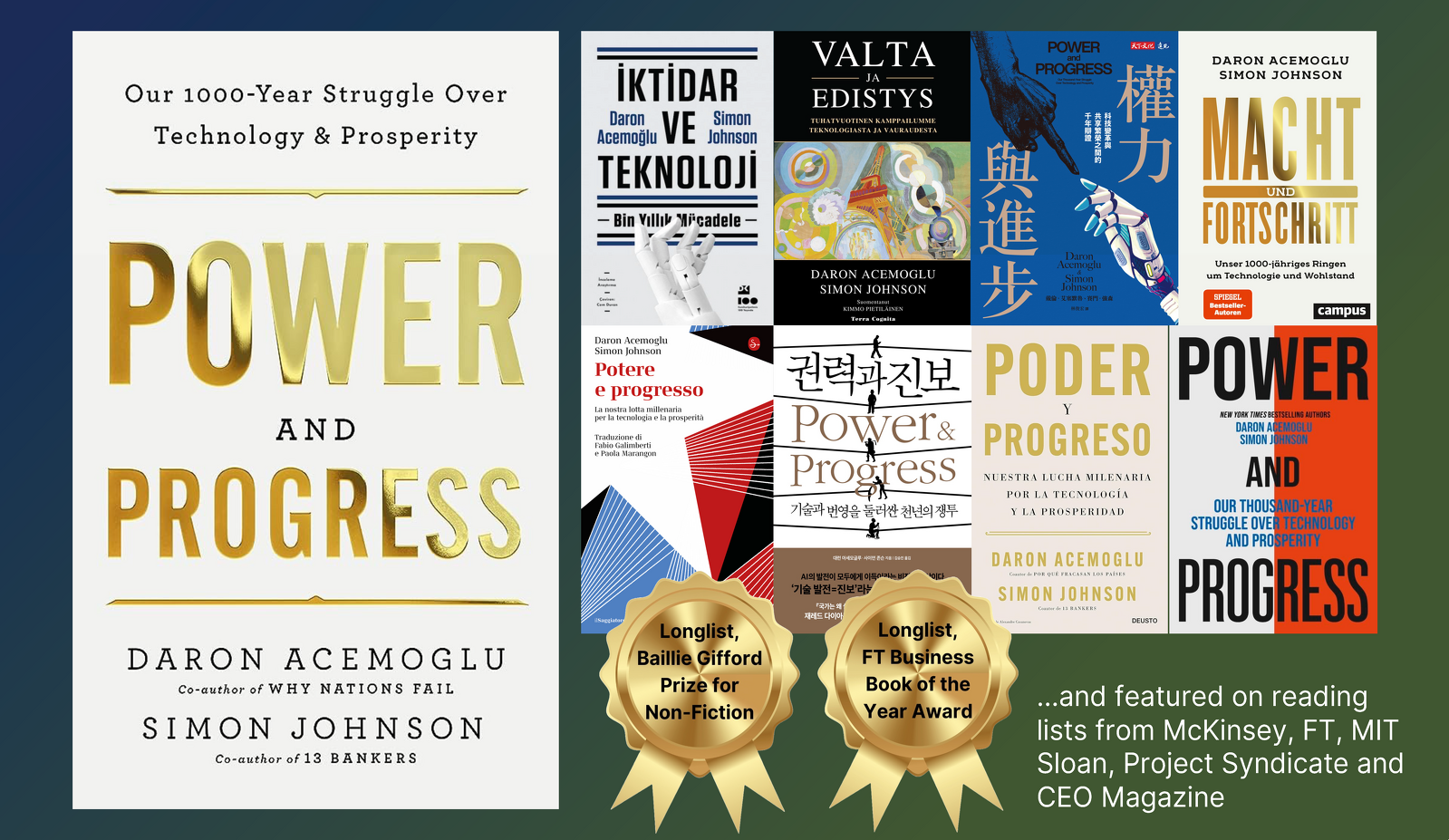 A thousand years of history and contemporary evidence make one thing clear. Progress depends on the choices we make about technology. New ways of organizing production and communication can either serve the narrow interests of an elite or become the foundation for widespread prosperity.
The wealth generated by technological improvements in agriculture during the European Middle Ages was captured by the nobility and used to build grand cathedrals while peasants remained on the edge of starvation. The first hundred years of industrialization in England delivered stagnant incomes for working people. And throughout the world today, digital technologies and artificial intelligence undermine jobs and democracy through excessive automation, massive data collection, and intrusive surveillance.
It doesn't have to be this way. Power and Progress demonstrates that the path of technology was once—and may again be—brought under control. The tremendous computing advances of the last half century can become empowering and democratizing tools, but not if all major decisions remain in the hands of a few hubristic tech leaders.
With their breakthrough economic theory and manifesto for a better society, Acemoglu and Johnson provide the vision needed to reshape how we innovate and who really gains from technological advances.
International editions
Available now
Finnish edition now available here.
UK edition now available here.
Korean edition now available here. In the media: Chosun Daily News; Kim Jiyoon's Knowledge Play.
German edition now available here. In the media: Der Spiegel.
Spanish edition now available here. In the media: ABC; La Sexta; El Mundo.
Italian edition now available here.
Turkish edition now available here.
Taiwanese edition now available here. In the media: CW article, CWGV promotional video
Coming soon
Bulgaria, published by Iztok-Zapad. Available late autumn 2023.
Brazil, published by Companhia Das Letras. Available early 2024. In the media: BBC.
Portugal, published by Temas e Debates. Available March 2024.
Thailand, published by Superposition Co.
Poland, published by Zysk. 2024.
Czech Republic, published by Argo. 2024.
Ukraine, published by Nash Format. 2024.
Japan. 2024.
Vietnam. 2024.
Romania. 2024.
Mongolia. 2024.
Additional international editions coming soon.